Meet Our Horses :: Adopted/Sold
Many of our horses were rescues that we took in and gave a second start in life. This page will give you a brief introduction to our horses, but the "Read My Story" links will take you to pages where you can learn more about some of their amazing histories and the odds that they have overcome.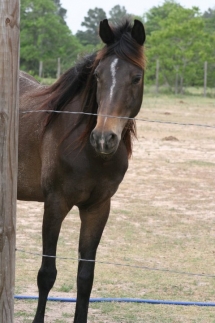 Bella
Beautiful Half Arab 7 years old 14 hands
Bella was saved from the Kill Buyers at the horse auction because someone noticed that she was about to foal. She went to a great local rescue, Blue Ribbon Equine Rescue.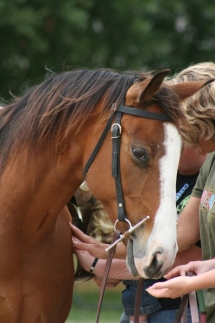 Sable
QH Trail Horse
Sable was an SPCA rescue that changed hands a few times and ended up here. She needed some retraining and is the kind of mare that picks her rider. Happy to report that she chose well and is now living with her forever mom.