Meet Our Horses :: For Sale / Lease
Many of our horses were rescues that we took in and gave a second start in life. This page will give you a brief introduction to our horses, but the "Read My Story" links will take you to pages where you can learn more about some of their amazing histories and the odds that they have overcome.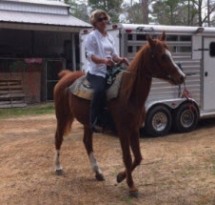 Out for a trail ride on Lady
Lady
Retired Spanish Arabian, all-around horse
Lady was trained in trail and endurance before we got her. She has a quick walk and trot and easy over small jumps. Great training horse for kids and adults. She is over 25 and no longer sound, but has a home with us and her favorite pasture mate for life.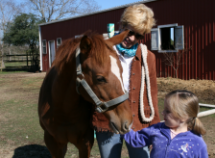 Missy D
Registered Paint 14.2 hands
Miss Special Dixon came to us as a boarder when she was just a baby. Her owners disappeared and we raised and trained her. She has been used extensively in 4H shows. Quiet, great ground manners, a real pocket horse. Good with kids, but really shines as a pony jumper. She is able to complete up to 3' courses. She is young, just 10, so lots of good years ahead for her.
Available for lease!