Meet Little Black
Black Arab 13 hands, 25+ years old
I think he was being used as a stud by the owners that starved him. He was gelded by the people that rescued him. He still needed a lot when he was arrived here. But such a sweet "pocket" horse. He responded well to training and soon became a great little lesson horse.
He was adopted, and well cared for, but his family's situation changed, so he came back home.
Hannah and her favorite horse Blackie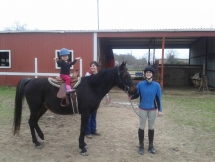 Abby (age 3) riding Blackie
One of his riders working him in English saddle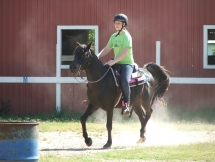 Black doing a riding lesson.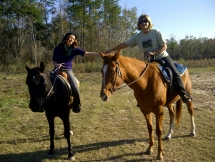 Out on the trails