Meet Splash
15 hand Paint Appendix mare, confidence-building all-arounder
I can't say enough about how valuable this horse is to us and to the many riders she has taught. She is a one of a kind horse, that will instill confidence in any rider. Splash always does well at shows.
When I found her, she was severely underweight, depressed and had lost most of her hair. It was so sad. Her owner, a young girl developed other interests, as children often do. The family in general just stopped caring about her and caring for her. Judging by their huge house, nice property and barn, they had the means, they were just done with her. A very inhumane way to treat a horse that had taken their daughter to ribbons on numerous shows. Anyway, we loaded her on the trailer and took her out of there and into loving rehab. She bounced back quickly and became the best lesson horse I have ever known. Splash will live here with extra special treatment for the rest of her life…she has more than earned it. I am grateful to have such a fabulous horse.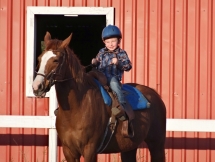 Landen, 5 year old rider on Splash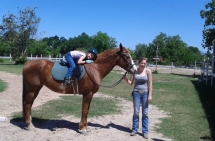 Jolee has been riding Splash since she was 6 years old.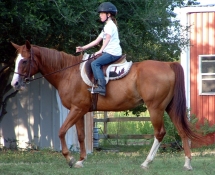 Riding at summer camp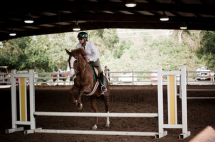 RoseAnn on Splash at a local show.