Camps and Fun Shows
Photos from previous camps—look at how much fun the kids had!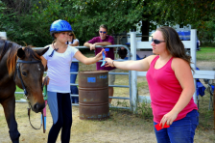 Ali winning a ribbon for performing in our fall fun show!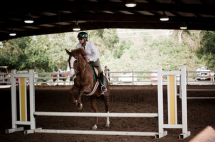 RoseAnn taking a jump with Splash at a local show.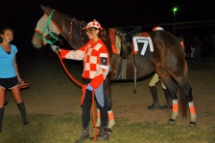 Ali and Kenzie dressed Ginger up as a race horse for our Halloween mini camp and costume contest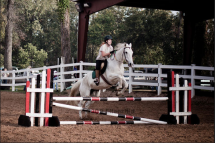 Prissie before retirement.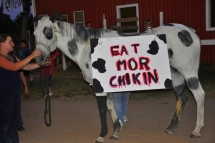 Prissie is such a good sport.
Our kids learn how to take care of horses as well as ride.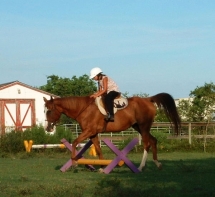 Jinny and Splash take on the jump!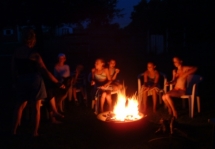 Campfires are a great end to the day.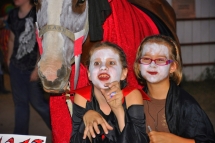 Our Vampire horse (Splash) with Kae and Kass