News and Events
Learn more about upcoming and past events at R and M Stables.
October 2013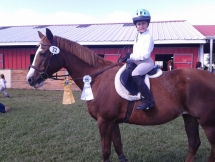 Sami took a 3rd and 4th on our girl Splash...great job!
Horse Show at Blue Ribbon Meadows
We took two horses and a couple riders for some show experience.
Sami placed 3rd and 4th in her walk trot classes. Alyssa took 2nd in the Trail class.
June 2013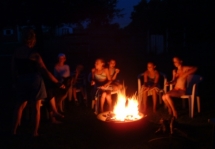 Summer Camp in June
Our first camp of the summer is set for June 10-12.
Click Here for more info.
April 2013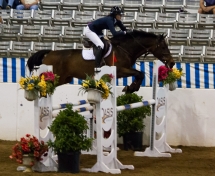 Pin Oak Charity Horse Show
One of our fabulous trainers qualified for the $20K Jumpers Invitational…..she came in 4th!! This was a catch ride on a horse she only schooled on for 2 weeks.
Great job Savanna!!!!
July 2012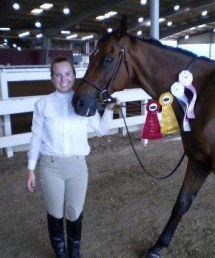 John and Deanna after the horse show
John and Deanna at Great Southwest
John (Soup of the Day) and Deanna in their first show at Great Southwest Equestrian Center, beginner hunters. Deanna has riding in her first competition ever, and John had only competed on the race track prior. He was a perfect gentleman. His fan club is anxious to see him in more jumping and dressage shows soon.
September 2011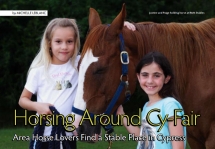 Splash and two of our young riders in the magazine article
Article in Cy-Fair
Article in Cy-Fair Magazine
Click Here for full article.