News and Events
Learn more about upcoming and past events at R and M Stables.
Open Position for riding instructor. Must have solid horsemanship/riding experience. Part-time. Willing to train a good rider to be a great instructor. Please email randmstables@aol.com with interest and experience.
May 2014
Their first competition...congratulations!!
Schooling Show at Snowdonia
Our Lead Line riders: Landen, Avery and Emma
October 2014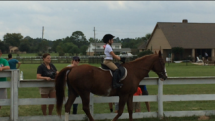 Ashlyn in her first competition, riding Splash in the Walk Class.
GrandView Show
We took 5 horses and 7 riders to Grandview on Sunday. Most of the girls were showing for the first time. Very proud of them…lots of fun.
October 2013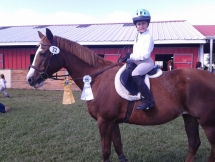 Sami took a 3rd and 4th on our girl Splash...great job!
Horse Show at Blue Ribbon Meadows
We took two horses and a couple riders for some show experience.
Sami placed 3rd and 4th in her walk trot classes. Alyssa took 2nd in the Trail class.
June 2013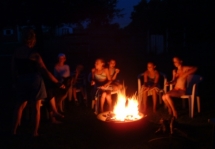 Summer Camp in June
Our first camp of the summer is set for June 10-12.
Click Here for more info.
April 2013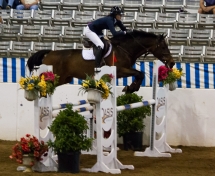 Pin Oak Charity Horse Show
One of our fabulous trainers qualified for the $20K Jumpers Invitational…..she came in 4th!! This was a catch ride on a horse she only schooled on for 2 weeks.
Great job Savanna!!!!