Boarding
We offer full-care horse boarding in Cypress / northwest Houston to only a handful of boarders. Our barn has a family-friendly atmosphere that is very welcoming to riders and owners of all ages and experience levels. Our horses enjoy great turnout pastures with grass.
Also, our trainers are available to work with you and your horse with reasonable rates for lessons, exercising, conditioning, expanding skills or behavior issues.
Board includes:
Feed and hay twice daily
Day turnout on grass
12x12 and 12 x 16 stalls with padded floors
Lights and fans
Spacious tack room

Our facilities include:
2 Lighted arenas
1/4 mile track
Lighted 60' round pen
Concrete wash rack
Cross Ties
8 acres cross-fenced with 10 turnout pastures

The owner lives on the property.
Rates
Full board is available for $410/month.
Note: Many barns are continually raising monthly boarding fees, we do our best to maintain costs and keep fees constant.
Horse and owner just enjoying time together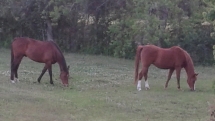 Horses are turned out in pairs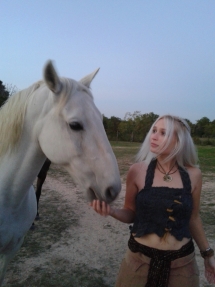 Amos is one of our newest boarders, a beautiful Lippizaner gelding.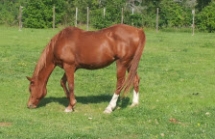 Lady grazing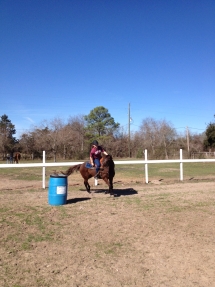 Nice lighted dirt arena for barrels and dressage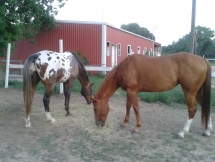 Kasey and MissyD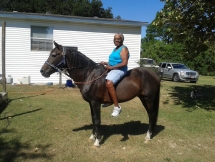 Jessie is now 30 years old and has boarded with us for 4 years...his owner still rides him.