Dressage Clinics
We try to hold 2-3 dressage clinics each year with our fabulous clinician, Alison MacDonald. Riders each get a 45 minute private session with her and learn a lot from watching other riders perform and fine tune their riding skills. At RandM, dressage principles are incorporated into all training. Western riders are always welcome at our clinics.
More about Alison here: https://www.facebook.com/MacDonaldDressage/
We price our clinics so that anyone can participate…under $100!!!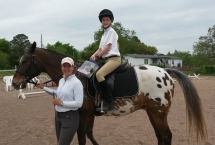 Emma on Kasey at Dressage Clinic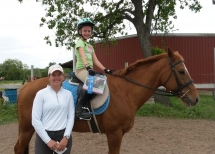 Sami on MissyD at Dressage Clinic